Experience world-renowned Japanese hospitality through the spiritual philosophy of their ancient inns with the
ryokan collection
. Secret Retreats offers an extensive collection of the best traditional Japanese
ryokan
set amongst luscious rural landscapes.
The east Asian island nation of Japan is renowned for maintaining its deeply rooted traditions while embracing a modern and technological future. The result? A fascinating land of unique contrasts. Also known as Nippon, Japan is divided into 47 prefectures and its culture dates back thousands of years.
Due to the traditional etiquette involved in using
onsen baths
, this experience can often be missed by visitors to Japan. Let Secret Retreats' concierges introduce and guide you through our ryokan collection so you don't miss this authentic Japanese experience from luxury ryokan with private onsen to traditional onsen ryokan and the truly authentic Japanese experience.
Fr in Japan:
En savoir plus
Hotels in Akita
---
En savoir plus
Hotels in Hokkaido
---
En savoir plus
Hotels in Kanazawa
---
En savoir plus
Hotels in Kyoto
---
En savoir plus
Hotels in Kyushu
---
En savoir plus
Hotels in Nagoya
---
En savoir plus
Hotels in Tokyo
---
Indulge in the Ryokan Experience with Secret Retreats'
Luxury Ryokan Collection
Across seven regions, Secret Retreats is proud to present an authentic ryokan experience with our luxury ryokan collection.
A ryokan is a traditional Japanese hotel or inn that dates back as far as 705 A.D. and originally served travellers along Japan's highways. Today, ryokan are still constructed and operated following traditional methods and uniquely Japanese styles. Ryokan feature spacious
tatami
mat interiors with large communal areas where patrons can socialise and relax in their
yukata
(a type of casual kimono). Japan's traditional communal hot spring baths, known as onsen, are a popular feature and many properties now offer luxury ryokan with private onsen, for their discerning guests. In the ryokan collection Japan offers a truly unique hospitality experience. True to Japanese style, extra attention is paid to create a peaceful and clutter-free aesthetic. Every detail becomes an opportunity for artistic expression, from the floral arrangements reflecting the season, to the highest quality hand-picked amenities, and the freshest local ingredients for beautifully crafted dishes perhaps in a
kaiseki dinner experience
.
While more modern versions of the Japan inn tend to operate in the big cities, the traditional ryokan still thrive in the tranquil, more picturesque and natural corners of the country. Only the gentle trickle of water and the twittering of birds can be heard in the peaceful countryside surrounding many ryokans, creating a true sense of escape.
Discover the Land of the Rising Sun with the Best Ryokan Experience in Japan
With so many options, choosing the best ryokan experience in Japan, may be the most difficult thing you do during your travels in Japan.
While staying at a ryokan, one discovers a treasure trove of temples, gardens, museums and natural wonders. Enjoy and respect Japan's traditional arts and unique customs through the famed tea ceremony, Japanese
calligraphy
, pottery,
origami
, and
ikebana
(flower arranging). Abundant festivals and exquisite cuisine add another dimension to your ryokan experience and will dazzle your senses.
Wondering where to go? Not far from
Tokyo
, amidst mountain ranges and dramatic vistas of Mount Fuji, Hakone is famous for its hot springs and walking trails. Laden with historical treasures and iconic Japanese landmarks, charming
Kyoto
is a spectacular voyage in itself. Wilderness enriched
Hokkaido
, filled with national parks and abundant wildlife, is a nature lover's paradise, drawing ski enthusiasts to its winter wonderland slopes in and around Niseko. Meanwhile, Okinawa Prefecture in the south and Kyushu, Japan's third largest island, each have their own unique charms.
Relax and Unwind in the Best Onsen Ryokan in Japan
Onsen are Japanese hot springs or baths and a key component of the traditional Japanese hotel. Traditionally, inns were built around specially chosen locations near hot springs following an ancient custom. Secret Retreats offers a choice of the best onsen ryokan in Japan.
In
Akita
, onsen are regarded as an extension of the earth. Bathing in this
natural source of vitamins
and minerals connects one to nature and enriches the body and soul from the outside in. Bathing in an onsen or hot spring is considered rejuvenating, and leaves one feeling refreshed and relaxed. Many onsen ryokan offer separate hot spring baths for men and women as well as communal baths for all their guests to relax and socialise. For a more intimate experience, Secret Retreats also offers a choice of luxury ryokan with private onsen ensuring peace of mind for guests craving privacy.
Savour Japanese Cuisine as a Delicious Part of Your Ryokan Experience
High-quality Japanese cuisine is an added delight to the ryokan experience and a large part of what draws patrons to stay in ryokans in the first place with seasonal cuisine served using the best local produce. Each region boasts well-known, highly
localised ingredients
.
In the higher regions of Japan, for instance, mountain vegetables and plants are revered as super foods and eating them is believed help not only nourish but detox the body. Kyoto is famous for its rich, traditional cuisine with top chefs adding their own creative twists. Select ryokan, such as
Kinugawa Kanaya
, offer traditional Japanese cuisine combined with some western elements, fusing cultures. Menus can often change monthly to ensure seasonal freshness.
No matter the ryokan you choose, you are guaranteed to experience the best of Japanese cuisine during your stay.
Stay Near the City with the Secret Retreats' Luxury Ryokan Collection
In and around Tokyo alone, Secret Retreats' luxury ryokan collection offers a choice of eight beautiful ryokan without having to travel long distances or sacrifice the beauty of being surrounded by nature. From
bamboo forests
to coastal settings and even high in the
mountains
, Secret Retreats ensures an extensive choice of ryokan experiences only a short trip from the big cities, allowing guests to experience these contrasting Japanese worlds in luxury and comfort.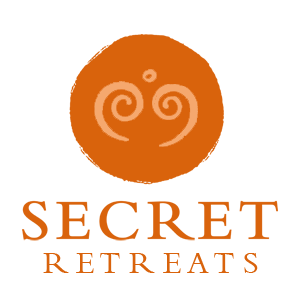 Voyagez au cœur de l'Asie avec Secret Retreats
Secret Retreats est une communauté d'hôtels de charme indépendants, de villas, de croisières en mer ou sur les fleuves d'Asie, dont les propriétaires partagent tous une même passion du voyage, de leurs cultures et traditions et aiment à les faire découvrir de manière responsable. Cette volonté de préserver l'environnement, la culture et les traditions dans lesquels nous vivons ici est essentielle pour nous tous dans un monde où le danger est l'uniformisation et le non-respect. Professionnels de l'hôtellerie aux valeurs communes, nous souhaitons vous offrir des expériences de voyages authentiques et originaux qui vous feront découvrir l'essence même de l'Asie.

Laissez-nous vous inspirer et prendre soin de votre portefeuille en même temps!
Réservez directement avec Secret Retreats et partez en toute tranquillité avec notre assistance sur le terrain. Contactez nos conseillers voyages et planifiez avec eux un voyage inoubliable en en Asie!
Plus de 100 000 personnes reçoivent déjà nos newsletters pour découvrir l'Asie. Ajoutez-votre email: