Experience incredible landscapes and the best of Java Indonesia with a Secret Retreats Java holiday. Nestled between the islands of Sumatra to the west and Bali to the east, Java is one of the most populated islands in the world and home to Indonesia's largest city and capital, Jakarta. Formed almost entirely by volcanic activity, Java is also home to a tightly packed chain of volcanos that stretches from one end of the island to the other. Forty-five of the striking volcanoes are still considered active, adding to the intriguing island's fertile and otherworldly vistas.
During the Dutch colonisation in the 17th century, coffee, rubber, tea and sugarcane farming practices were introduced to the island. Later in the 19th century,
Javanese coffee
became so popular worldwide that it led to coffee earning one of its numerous nicknames: "java." Today, the island is divided into four separate provinces and two special regions, the largest three provinces being
East Java
,
Central Java
and
West Java
. Secret Retreats' collection of central Java hotels and east Java hotels provide unique opportunities for intrepid travellers to experience and explore this amazing island first-hand while feeling completely pampered in the distinct comforts of a design-forward Java boutique hotel.
Fr in Java:
En savoir plus
Tugu Malang
---
Begin Planning Your Journey by Booking a Java Boutique Hotel with Secret Retreats
The Secret Retreats collection of luxury hotels include some of the best hotels in Java. Our expert concierge is available by phone or email to help you discover the best of Java, Indonesia, including Java boutique hotels, Java luxury, west Java hotels, east Java hotels and more!
Itineraries in Indonésie:
Explore Wild Landscapes and Unique Attractions from Secret Retreats' East Java Hotels
Stay with Secret Retreats in the heart of
the old city of Malang
as part of our collection of east Java hotels, where you'll be surrounded by hundreds of Indonesian antiques and art pieces in a luxurious mansion setting. Leave the city to explore wild jungle engulfing ancient
Hindu temples
, national parks teeming with vibrant flora and unique wildlife, or a sea of sand and world-class surfing on the southern coast's stunning beaches. Those who lean toward adventurous pursuits can take in the majestic power of this volcanic centre from the peak of
Mount Bromo
and
Ijen Plateau
where you can visibly see smoke rising from the sleeping giants, along with acidic crater lakes where sulphur miners brave the noxious gases for their valuable bright yellow harvest, and awe-inspiring sunrises over the ancient peaks.
Other major attractions in the region include the impressive collection of tumbling waterfalls, each with its own particular characteristics and charm. For instance, the postcard-worthy Tumpak Sewu Waterfall streams down the sides of a semi-circular gorge, surrounded by lush jungle. Before climbing down into the gorge, the view of the falls below and
Semeru Volcano
in the background is reminiscent of something out of a magical lost world.
If a more urban setting is calling your name, East Java's capital city of Surabaya lies directly north of Malang and is everything one would expect from a metropolitan city in Asia. Alternatively, simply stay in Malang and take a stroll through the quaint Jodipan Village for a memorable outing. Also known as the Rainbow Village, every house in this former slum is now painted in vibrant colours and adorned with artwork, brilliantly revitalising a once struggling neighbourhood.
Wherever you decide to explore in East Java, it is bound to be a highlight of your Java holiday.
Stay in Central Java Hotels to Focus on Wellness in the Highlands of Central Java
Looking for a wellness retreat? Spend your Java holiday relaxing in a peaceful villa in the cool highlands of Central Java, surrounded by mountain views and lush vegetation. Take part in traditional
Pencak Silat
martial arts, indulge in luscious spa treatments, and satiate your appetite with organic and healthy local cuisine.
While East Java's countryside is wild and untamed, Central Java is considered the cultural hub of Java Island and rich in history that can still be seen to this day. Travel south to the majestic
Borobudur temple
, on the border of the Special Region of
Yogyakarta
, dating back to the 9th century and one of Indonesia's most important cultural sites. As the largest Buddhist temple in the world, Borobudur consists of nine impressively stacked platforms and ranks along with Myanmar's ancient Bagan and Cambodia's sprawling Angkor Wat as one of Southeast Asia's grandest must-see archaeological and spiritual sites. (If you know where to go, you can even stay in a Borobudur luxury resort... just contact the
Secret Retreats concierge
.)
In addition to Borobudur, when travelling through Central Java, one can visit a colonial railway station and see other remnants of Java's Dutch-colonial history or travel into Yogyakarta to
Taman Sari
, a royal complex of elaborate palaces and pools once used by the sultan and his entourage, that now lies in ruin.
Sample the Best of Java Indonesia's Local Delicacies
Cuisine is paramount during any journey. Stay in Secret Retreats' central Java hotels and savour local flavours and delicacies distinct to the region.
Javanese cuisine, like its culture, can vary greatly from one province to another and is distinctly different from that of the surrounding Indonesian islands. Sumatran cuisine is renowned for its Indian and Arabic influences whereas
Javanese cuisine
has maintained its indigenous heritage for centuries, making its culinary offerings some of the most authentic in the country.
Book your Java holiday with Secret Retreats for a truly unforgettable experience and see the natural, cultural and culinary wonders of Indonesia like you've never seen them before.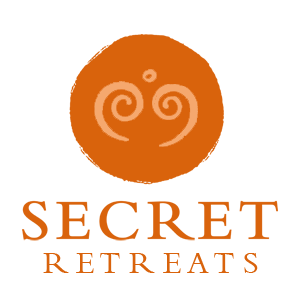 Voyagez au cœur de l'Asie avec Secret Retreats
Secret Retreats est une communauté d'hôtels de charme indépendants, de villas, de croisières en mer ou sur les fleuves d'Asie, dont les propriétaires partagent tous une même passion du voyage, de leurs cultures et traditions et aiment à les faire découvrir de manière responsable. Cette volonté de préserver l'environnement, la culture et les traditions dans lesquels nous vivons ici est essentielle pour nous tous dans un monde où le danger est l'uniformisation et le non-respect. Professionnels de l'hôtellerie aux valeurs communes, nous souhaitons vous offrir des expériences de voyages authentiques et originaux qui vous feront découvrir l'essence même de l'Asie.

Laissez-nous vous inspirer et prendre soin de votre portefeuille en même temps!
Réservez directement avec Secret Retreats et partez en toute tranquillité avec notre assistance sur le terrain. Contactez nos conseillers voyages et planifiez avec eux un voyage inoubliable en en Asie!
Plus de 100 000 personnes reçoivent déjà nos newsletters pour découvrir l'Asie. Ajoutez-votre email: