No matter how long your holiday in Odisha, Secret Retreats have searched this fascinating state for the best boutique luxury hotels in Odisha where we are sure with so many sights to see, you'll leave wishing you had more time. At Secret Retreats, we've made organising your holiday much easier by finding the best luxury resorts in Odisha, where you can base yourself as you explore the infinite wonders of the region. Odisha is considered by some as the
best kept secret of India
, and it's not hard to understand why. You'll have the chance to really feel part of the local history as you explore the stunning temples the region has to offer, escape the hustle and bustle with some beautiful and serine national parks near-by, spend a day at the beach and connect to the local culture through their unique cuisine, then sleep soundly at the best luxury hotels in Odisha safe in the knowledge that by booking with Secret Retreats you have full support during the booking process and throughout your stay. We travel with you all the way.
Fr in Odisha:
En savoir plus
The Belgadia Palace
---
Stay at a Mayurbhanj Hotel in Baripada with Secret Retreats
If you're looking for a hotel in Baripada Odisha to stay during your travels, look no further than the shortlist curated by Secret Retreats including a truly delightful Mayurbhanj hotel. With a range of rooms to meet your needs,
the Belgadia Palace
is one of the best resorts in Odisha. Rest your weary head on a comfortable pillow after a big day exploring, in one their cosy heritage rooms, vibrantly and tastefully decorated to give you a feel for India while providing you with all the comfort and amenities you need. If you want something truly special for your trip, indulge in the luxury of one of the spacious junior heritage suites where they've considered every detail down to the luxurious old style bathtub.
Enjoy the Amenities at our Pick of the Odisha Boutique Resorts
The luxury in a stay at one of our carefully selected Odisha boutique resorts doesn't stop at the comfort in your room. We've chosen Odisha boutique resorts that give you access to a great choice of amenities to suit every travelling style so you can really make the most of your stay. Sit down at a classic dining setting for
authentic Mayurbhanj cuisine
at this Mayubhani hotel. Start your day with a little exercise or finish your day with a relaxing wallow in the 16 metre swimming pool. Use the onsite library to find out more about the things you see during your travels, or just read for fun. You can really unwind with the ultimate decadence of the steam room. This Mayurbhanj hotel in Baripada truly has what you need to make your stay enjoyable, comfortable and revitalising.
Stay walking distance from where the history happened in the best resorts in Odisha
Explore the history of
old Orissa
while staying at one of the best resorts in Odisha on a tailor-made travel itinerary designed just for you by the secret Retreats India team. Known as Orissa until 2011, the area currently called Odisha has been a rich stage for human activities since the lower-Palaeolithic era. The area contains rich fossil sites where ancient tools and pottery have been found, as well as art and inscriptions. You can view some ancient archaeological artefacts in the Mayurbhanj Museum, walking distance from our recommended Mayurbhanj hotel. The first known mention of Odisha is in the
Mahabharata texts
, as a maritime trade hub. The region has known many names, leaders and peoples, each leaving their mark with beautiful temples. You can conveniently explore many of these from our hotels in Baripada Orissa with dozens of sites within a just a 2 kilometre radius. As you explore the city, marvel at the beauty of the landmarks, be impressed by the architectural feats of the dynasties who built them, or contemplate the plethora of lives and stories that have happened on the very ground you walk on. The history of Odisha lives on in the visual and performance arts you can enjoy during your stay. From the vibrant and tasteful design of the rooms in the best luxury resorts in Odisha to the art and craft centres around the city, feast your eyes on the culturally rich artworks, or visit the local handicraft centres to purchase unique and meaningful souvenirs.
The best luxury resorts in Odisha are a great a base for exploring the local natural environment
For those who want to catch a break from the hustle and bustle, our pick of the best luxury resorts in Odisha make for a great base, a real home from home, from which to explore Odisha's natural world and the regional national parks. Here you can enjoy the peaceful atmosphere, explore the flora and catch a glimpse of some of the local fauna. Make day trips to
Baunshabani Jungle
or
Nuagan Forest Zone
. You can also explore
Similipal National Park
home to a tiger sanctuary, stunning waterfalls, and numerous photo opportunities. Seize the opportunity to experience some of Asia's magnificent wildlife. While you're in Odisha province, don't miss the opportunity to enjoy a day or two at the beach.
Staying at luxury hotels in Odisha gives you the opportunity to enjoy unique local cuisine
For many travellers, discovering new cuisines and food traditions is a really important part of their holiday and in curating the luxury hotels in Odisha, and other regions of Asia, the team at Secret Retreats are always looking for exciting dining with truly local flavours and traditions to share with our guests. The cuisine of Odisha has developed alongside the local culture and agriculture giving you the opportunity to connect with the region at every meal. During your stay at our Odisha boutique resorts you'll have the opportunity to enjoy unique local variations of some sinfully delicious Indian dishes. The local food is based on local and seasonal produce including rice, wheat, mustard oil, yogurt, lentils and wide variety of vegetables. As you approach the more coastal districts of Odisha, you can also indulge in some fresh local seafood. The delicious local dishes are too numerous to mention, but they include rice, roti, chutney, curries, sweet cakes, and unique deserts and snacks. Start planning and booking your tailor-made travels to India with the team on the ground at Secret Retreats, assuring you of the most genuine and authentic travel experiences that Asia has to offer.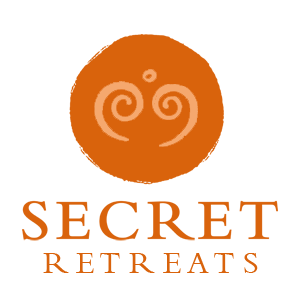 Voyagez au cœur de l'Asie avec Secret Retreats
Secret Retreats est une communauté d'hôtels de charme indépendants, de villas, de croisières en mer ou sur les fleuves d'Asie, dont les propriétaires partagent tous une même passion du voyage, de leurs cultures et traditions et aiment à les faire découvrir de manière responsable. Cette volonté de préserver l'environnement, la culture et les traditions dans lesquels nous vivons ici est essentielle pour nous tous dans un monde où le danger est l'uniformisation et le non-respect. Professionnels de l'hôtellerie aux valeurs communes, nous souhaitons vous offrir des expériences de voyages authentiques et originaux qui vous feront découvrir l'essence même de l'Asie.

Laissez-nous vous inspirer et prendre soin de votre portefeuille en même temps!
Réservez directement avec Secret Retreats et partez en toute tranquillité avec notre assistance sur le terrain. Contactez nos conseillers voyages et planifiez avec eux un voyage inoubliable en en Asie!
Plus de 100 000 personnes reçoivent déjà nos newsletters pour découvrir l'Asie. Ajoutez-votre email: