Officiellement connu sous le nom de Royaume du Cambodge, l'histoire de ce pays est vieille de plusieurs milliers d'années. Autrefois, terre des premiers Khmers de l'Asie du Sud-Est, le Cambodge actuel comprend 24 provinces divisées en quatre régions. Il est constitué de plaines basses - situées sous le niveau des fleuves - de montagnes, de parcs nationaux, de façades maritimes et baigné par le fleuve du Mékong et le si caractéristique lac Tonle Sap. Pourtant, l'attrait le plus fort est indiscutablement la bonne humeur communicative de son aimable peuple.

La huitième merveille du monde, Angkor Wat et de nombreux majestueux temples et monuments de l'Empire khmer sont à quelques minutes de la vivante capitale de la Province Siem Reap. Situés dans le parc archéologique d'Angkor et attraction principale du pays, ils sont plus qu'impressionnants; ils sont époustouflants. Située le long du fleuve, la capitale Phnom Penh a son propre charme charismatique, avec ses hauts lieux culturels, sa gastronomie et une vie nocturne en plein essor. Les amateurs de bords de mer apprécieront les petites villes côtières au sud comme Sihanoukville et Kep tandis que ceux qui sont attirés par l'écotourisme préféreront découvrir la faune et la flore dans les montagnes sauvages de Cardoman ou bien encore, comme dans la région du nord-est, rencontrer les populations indigènes qui vivent dans des contrées abondant en beautés naturelles. L'aventure en tout cas sera toujours ensorcelante dans ce royaume énigmatique et plein de charme.
Fr in Cambodia?utm_source=sendinblue&utm_campaign=SR%20NL%20270%20 %2025032022&utm_medium=email:
En savoir plus
Hotels in Battambang
---
En savoir plus
Hotels in Kep-Kampot
---
En savoir plus
Hotels in Koh Kong – Les Montagnes Cardamom
---
Hotels in Koh Kong – Les Montagnes Cardamom
---
En savoir plus
Hotels in Siem Reap
---
The Best Hotels in Cambodia are Equal to the Best Hotels
anywhere in the World
A proud and ancient nation with a harrowing recent past, Pol Pot and Khmer Rouge nearly succeeded in their goal of resetting Cambodia's clock to year zero in just 4 short bloody years from 1976 to 1979. It is testament to the courage and spirit of the Cambodian people that have brought Cambodia back from the brink to the peaceful, innovative, industrious and welcoming country that it is today. And no greater example can be found perhaps than in the quality of the hospitality, from international brands to local brands and independent boutique hotels it truly is fair to say that the best hotels in Cambodia compare favourably to any of the best hotels and boutique hotels the wider world has to offer.
A warm and gentle people with a cheerful optimism, there is a national pride that wants to take steps forward for Cambodia, to see it continue to grow and develop. These characteristics are reflected in the
quality of the hospitality
in the best places to stay in Cambodia as the hotel teams strive to improve, and provide the best hospitality experience they can to all their guests and visitors.
Itineraries in Cambodia?utm_source=sendinblue&utm_campaign=SR%20NL%20270%20 %2025032022&utm_medium=email:
A Wonderfully Diverse Land, a Secret Retreats Cambodia Hotel Stay has Something for Everyone
Many Secret Retreat guests, who enjoy our exclusive selection of luxury Cambodia Hotels and resorts, come to Cambodia to explore the rich history and unique culture that the country has to offer. Cambodia's history stretches far back into ancient time, reaching its apogee in the 12th century CE with the Khmer Empire and the construction of
Angkor Wat
, The City of Temples, discover this rich history during your Cambodia vacation. The Khmer empire was south east Asia's largest empire, its influence was felt across the region from Thailand to Laos, Vietnam and across into China.
Perhaps the best indication of the power and importance of the Khmer empire is exemplified in the scale of the Angkor Wat temple complex. In 2007 a team of archeologists determined that Angkor Wat was the
world's largest pre-industrial
age city with an urban area of 1,151 square miles 2,980 square kilometers) supporting an urban population of more than 1 million people. An incredible achievement and made all the more incredible when you experience for yourself the remains of this great empire in the standing temples of the Angkor Wat temple complex the construction of which is awe inspiring. The breathtaking
stonecarving
and
bas reliefs
and the architectural achievements from the city's irrigation and water supply systems to the city planning and relationships between structures, it truly is magnificent.
A highlight of any Cambodia luxury holiday and Cambodia hotel stay has to be the Angkor Wat temples but Cambodia is more than these incredible enigmatic ruins. A diverse landscape Cambodia offers the traveller pristine tropical islands and beaches on its south western coast, rich wildlife in the national parks, the lushly forested
Cardamom
and Elephant mountains in the west of the country, the Cambodian plain to the north where a sandstone escarpment stretches more than 200 miles (320 kilometres) and rises to height of 1,800feet (550metres) above the plain and the heartland of Cambodia.
The central plain is the most densely populated region of Cambodia. The bread basket of the country the plain is home to the country's rice cultivation watered as it is by the upper reaches of the
Mekong Delta
and the
Tonle Sap lake
. This incredible lake, Tonle Sap, is home to unique wildlife and lake living Cambodians who spend almost their entire lives living and working on the lake. Measuring about 2,590 square kilometres (1,000 square miles) during the dry season the lake expands across the plain during the rainy season inundating an area as large as 24,605 square kilometres (9,500 square miles)!
Cambodia Travel Packages and Hotels by Secret Retreats
A Secret Retreats Cambodia hotel travel package, tailormade for your Cambodia vacation, can put together the must-see sights that suit your preferences and interests. Using local knowledge we can ensure you experience the best of Cambodia, from the
national parks
and beautiful coastal scenery of
Kep
famed for its delicious crabs, and neighbouring
Kampot
cheered by the world's best chefs for its pepper, and to
Siem Reap
for ancient culture and the wondrous Angkor Wat temple complex maybe taking in some soft adventure and mountain biking into the jungle to seek out temple ruins off the tourist path and follow this with a unique private dining experience in the shadow of ancient ruins.
Or perhaps an exotic honeymoon glamping next to a waterfall deep in the forests around Phnom Kulen Mountain, trekking to remote temples well off the beaten track and from here head south to the Cardamom mountains for the ultimate in the
glamping Cambodia experience
, sleeping in luxurious tents directly on the river! Surrounded by forest with the sea a few miles downstream you are perfectly positioned to enjoy Cambodia's wildlife of forest, mountain and sea coast, guided by expert naturalists. Or for the pinnacle of old world luxury take a cruise along the Mekong and Tonle Sap Lake, cruising between the ancient world of Siem Reap and its Angkor temples through the unique ecosystem that is Tonle Sap and the Mekong Delta and on to the ultra modern and fascinating Ho Chi Minh City Vietnam.
Let Secret Retreats Unveil the essence of Asia to you with our tailormade Cambodia holiday packages. Contact the Secret Retreats concierge today and start planning your Cambodia luxury holidays now!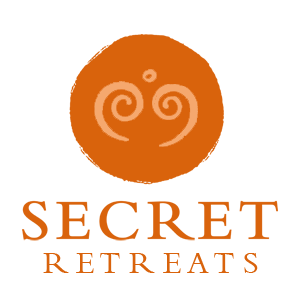 Voyagez au cœur de l'Asie avec Secret Retreats
Secret Retreats est une communauté d'hôtels de charme indépendants, de villas, de croisières en mer ou sur les fleuves d'Asie, dont les propriétaires partagent tous une même passion du voyage, de leurs cultures et traditions et aiment à les faire découvrir de manière responsable. Cette volonté de préserver l'environnement, la culture et les traditions dans lesquels nous vivons ici est essentielle pour nous tous dans un monde où le danger est l'uniformisation et le non-respect. Professionnels de l'hôtellerie aux valeurs communes, nous souhaitons vous offrir des expériences de voyages authentiques et originaux qui vous feront découvrir l'essence même de l'Asie.

Laissez-nous vous inspirer et prendre soin de votre portefeuille en même temps!
Réservez directement avec Secret Retreats et partez en toute tranquillité avec notre assistance sur le terrain. Contactez nos conseillers voyages et planifiez avec eux un voyage inoubliable en en Asie!
Plus de 100 000 personnes reçoivent déjà nos newsletters pour découvrir l'Asie. Ajoutez-votre email: