---
Photo: Young Hwan Ahn, custodian of traditional Korean Hanok
"I believe that the elegance of Korea and the warm-heartedness of the Korean people have their space between the vastness of Chinese culture and the delicacy of Japanese culture. I wish to convey our proud Korean culture to the people of the world."
South Korea from City to Traditional Village - A 4 day / 3 night journey through South Korean culture, architectural heritage from city to countryside. The journey takes visitors from the modernity of Seoul to the Andong village in Hahoe – a UNESCO world heritage site.
NEED HELP ?
Contact the concierge on
Your Journey Day by Day
3 nights / 4 days
based 2 persons traveling together
(Valid for travel before 31 March 2019)
BOOK
Day 1
Seoul (- / - / D)
After an afternoon check-in your will have time to enjoy this unique traditional Korean residence or Hanok. Rakkojae Seoul is a 130year old traditional Korean courtyard house that was renovated by a National Master Carpenter in 2003. The residence is reminiscent of an aristocratic house of the Chosun Dynasty. More than simply an architectural celebration of Korean culture you can also experience this ancient culture in the cuisine served, or by taking a traditional yellow mud sauna or learning to the Korean dining essential, Kimchi, during your stay at this beautiful and unique residence.
Dinner will be served in front of your room with a choice of Samgyetang (Ginseng Chicken Soup), Ganjang Gejang (Soy Cured Blue Crab Sashimi), or Galbi BBQ (Soy Garlic Marinated Beef Ribs).
Day 2
Seoul (B/ - / -)
The day begins with a traditional Korean breakfast served with many small dishes. Followed by a chance to explore Seoul at your leisure for the whole day. Rakkojae is located in the heart of Bukchon Village where many traditional houses, art galleries, shops and cafes are located. The Changdeokgung Palace is not to be missed and is located just a few minutes walk from Rak Ko Jae.
Day 3
Seoul-Hahoe (B/ L / D)
Today you head north to Hahoe Folk Village. Your driver will collect you at 9am, stopping for lunch around midday at 'Hwaryeon' in Andong to enjoy a traditional Korean meal featuring rice wrapped in lotus leaves. A short drive after lunch and you will arrive at the Hahoe Folk Village, recognized now as a UNESCO World Heritage Site, at around 1.45pm. First stop is to see a performance of National Intangible Cultural Heritage 'Hahoe Mask Dance' (replaced by a visit to the Hahoe World Mask Museum on days where there is no performance scheduled), before checking-in at Rakkojae Andong (Hahoe). Once settled in, around 4.30pm we will take you to visit 'Byungsan Seowon', an ancient Confucian academy of architectural beauty that enhances the natural scenery, an unforgettable place, followed by 'Buyongdae' a local beauty spot offering breathtaking panoramic views of the Nakdong river wrapping around the Hahoe Folk Village.
Dinner will be a truly local experience, enjoyed within the village marketplace, a menu of 'Andong Jjimdak' braised chicken in sweet and spicy soy sauce and 'Andong Gangodeungeo' roasted salt cured mackerel.
HOTEL:
Rak Ko Jae Andong (Hahoe)
Day 4
Hahoe - Seoul (B/ L / -)
Breakfast will be served at 8am followed by a visit to the UNESCO World Heritage Site Bongjeongsa, a Korean Buddhist temple set on the slopes of Mount Cheondeung. After a lunch of 'Ssambab' spicy pork rice wraps at a local restaurant 'Sonamu Jeongwon', a chance for a last visit to another UNESCO World Heritage Site, the 'Hwaseong Fortress' the fortifications of which surround the centre of Suwon, the provincial capital of Gyeonggi-do.
Return transfers to Seoul will arrive in Seoul by 6.30pm. There is an additional charge for drop-off at Incheon International Airport if required.
---
Rak Ko Jae Seoul
Rak Ko Jae Hahoe
South Korea from City to Traditional Village
3 nights / 4 days
based 2 persons traveling together
(Valid for travel before 31 March 2019)
BOOK
---
The total price includes:
Accommodation for 3 nights
All meals as mentioned in the program
The transfer from Seoul to Hahoe and back
An English speaking local guide to assist you whilst on tour
All Taxes

The total price does not include:
International flights to and from of Incheon
Extra activities and meals not mentioned in the program
Guide speaking other languages than English/Korean
Extra charge for drop off at Incheon International Airport
Travel insurance

---
Thailand
Explore Northern Thailand
---
6 nights / 7 days
1,200 USD
Thailand
A Provincial Sojourn
---
2 nights / 3 days
975 USD
Myanmar
Myanmar's Ancient Capitals Cruise
---
4 Nights / 5 Days
1,380 USD
Thailand
Discover Bangkok
---
3 nights / 4 days
750 USD
---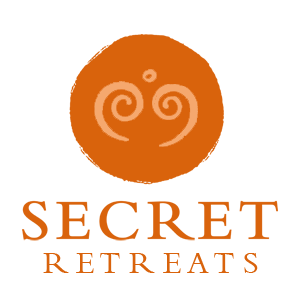 Travel Asia with Secret Retreats
Secret Retreats is a curated community of independent boutique hotel, villas, yachts and river boats keen to share their Asian Homes with travelers, sustainably and responsibly. Conservation of the environment, culture and traditions of Asia is of paramount importance to all in Secret Retreats. A community of like-minded hospitality professionals, we offer our guests authentic travel experiences that go beyond typical offerings to unveil the essence of Asia. Supporting the Asia based hoteliers and hospitality professionals and providing incredible holidays in Asia and tailor-made Asia travel itineraries direct to public ad travel agents.
Get inspired and make savings!
By booking direct with Secret Retreats and enjoy peace of mind from our full on the ground support. Contact our concierge and plan then book your Asia holiday now!
Over 100,000 subscriptions and counting, don't miss out! Subscribe to our newsletter an discover Asia with Secret Retreats