The Best of Asia's Hospitality Experiences Curated to Share with You
---
Discover Asia with Secret Retreats and enjoy the best of Asia's hospitality experiences through our curated collection of boutique hotels, resorts, river boats, yachts, luxury phinisi, and our unique Asia travel itineraries. The Secret Retreats community of hospitality professionals has been providing quality travel experiences, sustainably, to the leisure and business traveller to Asia since 2012. Travel with a difference where the difference is Secret Retreats – full service travel solutions for leisure and business that make a positive difference in the destinations you visit. Contact the Secret Retreats Concierge Team and start planning your Holiday in Asia and share and experience the Secret Retreats difference yourself! Luxury travel with a conscience.
---
The Secret Retreats community of hospitality professionals provides a curated collection of hospitality experiences that shares the very best of Asia with travellers, and in a sustainable and responsible way. In curating our collection of independent boutique hotels, fascinating travel itineraries, restaurants, yachts and river boats we provide to the traveller all the benefits and advantages of booking direct, with all the advantages and peace of mind of booking with a travel agent. Supporting Conscious Travel, Secret Retreats and all of our members take sustainability seriously in the management of our businesses. In sharing our Asian homes with travellers we strive to ensure that each and every footprint placed in our destinations leaves a positive impact on our local community and environment in supporting our efforts in sustainability and conservation. We believe that experiential conscious travel rewards both the traveller and the local community and hospitality provider.
---
Travel Safe, Travel Consciously, Travel with Secret Retreats and truly experience the very BEST of Asia.
Asia awaits you...
Siem Reap, Cambodia
Heritage Suites
Charming Colonial Style Hotel
---
Starting price from USD 140/night
Join with us in supporting sustainable and responsible travel in Asia.
---
Secret Retreats, as a community of hospitality professionals located
across Asia
, provides unique and quintessentially Asian experiences for both the leisure and business traveller. In bringing our curated collection together we also provide support for our hotelier and restaurateur members through a variety of services tailored to their needs from sales and marketing, PR and event support, access to market, technical support, provision of a CRS and assistance with working with the travel trade. The team at Secret Retreats invite
independent hotels
and hospitality professionals based in Asia to connect and join with us in promoting leisure and business travel to our Asian destinations. Join the Secret Retreats community and enjoy the support that comes from being part of a community of fellow hospitality professionals all focused on the same goal, to provide quality
experiential travel experiences
in sharing our Asian homes with the travelling world and enjoying a mutually supportive relationship with our fellow hoteliers and restaurateurs.
The best of Asia awaits you on a Secret Retreats holiday itinerary!
We are a community built by independent hotel owners and chefs that offer authentic travel experiences, which highlight the heart of Asian culture and traditions. Built by individuals passionate about their local culture and community, lovers of art and keen supporters of local artisans, and enthusiastic foodies keen to share their Secret Tables with their guests, our engaging Asian collection ranges from discreet Boutique Hotels and tranquil luxury resorts in Asia, to intimate Asian Inns and camps, to beautifully designed full service Villa Rentals and exotic Asian Cruises onboard magnificent sailing boats and gorgeous traditional river boats. As well as creative contemporary restaurants showcasing the magnificent flavours of Asia.
---
Our explorer Kim has met them all during his travels, and tells their story here.
Vietnam
Travel to Vietnam
Vietnam Travel Itinerary Selection and Tailor-Made Holidays
---
Starting price from USD 560/person
Darjeeling, India
Glenburn Tea Estate
Colonial Bungalow in a Tea Plantation
---
Starting price from INR35,000/night
Enjoy the Savings and Advantages of Booking Direct with the Support and Service of Booking with a Luxury Travel Agent
Offering all the advantages of booking direct, with all the advantages of a full-service travel agent, booking with Secret Retreats guarantees you the very best experiences at the very best prices. Our Travel Teams are all on the ground local people, as travel professionals they are keen to share their secret spots and favourite places with you while building your tailor-made travel itinerary. We also create unique ready-made travel itineraries, known as our Secret Journeys. Discover your Asia by following one of our themes or explore a country or region, we have a fascinating itinerary for every occasion and every duration from a few days to a few weeks and longer.
Contact your Secret Retreats Concierge and start planning your next holiday in Asia or Asia business travel and let Secret Retreats Unveil the Essence of Asia to you.
The Latest Reviews from Our Guests
Glenburn is a beautiful colonial place where you can enjoy the most amazing hospitality and food. Anthony and his team did a great job of taking care of everything impeccably. Sabin prepared delicious teas and meals, we didn't have any food repeated in the 6 days we were there. The rooms are huge and beautifully done up. The bay window is a boon. Equal care has been taken in choosing crockery as the linens. A visit to the campsite was beautiful and very well organised. The spa treatment was fantastic. Overall excellent care was taken of our family.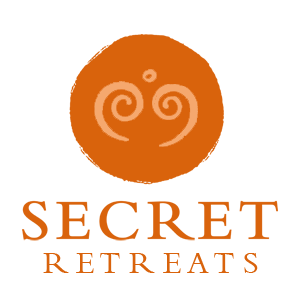 Travel Asia with Secret Retreats
Secret Retreats is a curated community of independent boutique hotel, villas, yachts and river boats keen to share their Asian Homes with travelers, sustainably and responsibly. Conservation of the environment, culture and traditions of Asia is of paramount importance to all in Secret Retreats. A community of like-minded hospitality professionals, we offer our guests authentic travel experiences that go beyond typical offerings to unveil the essence of Asia. Supporting the Asia based hoteliers and hospitality professionals and providing incredible holidays in Asia and tailor-made Asia travel itineraries direct to public ad travel agents.
Get inspired and make savings!
By booking direct with Secret Retreats and enjoy peace of mind from our full on the ground support. Contact our concierge and plan then book your Asia holiday now!
Over 100,000 subscriptions and counting, don't miss out! Subscribe to our newsletter an discover Asia with Secret Retreats